2e2: TEACHING THE TWICE EXCEPTIONAL. The official trailer for this documentary is now available on Vimeo, according to producer Tom Ropelewski. This sequel to "2e: Twice Exceptional" focuses on -- as the title suggests -- education. Find the trailer.

SENG. Here's a chance to share in the resources that SENG offers to its members -- and to do it free of charge. A recent SENG email promotes a May 30th workshop on "Provocative teaming ideas that build hope for 2e students, parents, and educators" -- this in the context of meetings and conferences about topics such as IEPs. The presenter is educator/presenter/researcher Linda Collins. We didn't see information about the event on the SENG website (yet), but you can register online.

MINDFULNESS FOR CHILDREN. The New York Times "Well" section recently included an article by that title, giving guidelines for the practice. Advice covers parents with infants; toddlers; young children; older children; and teenagers. Find the article, and don't forget what psychologist Devon MacEachron advised in her recent blog: that "...it's not a "quick fix" but more of a 'lifestyle change' requiring a significant commitment to see results."

SOCIAL MEDIA can "steal childhood," contends an article at Bloomberg.com. "Now researchers say social media could be making more teens depressed, and there's plenty of parental panic about the attention-sapping effects of the smartphone age." We mentioned the research a few weeks ago, but this article takes a broader look at the problem, the research, what the government and social media companies might do, and even a "reference shelf" for further reading. If the scene depicted by a photo at the start of the article (see below) bothers you, check out the article.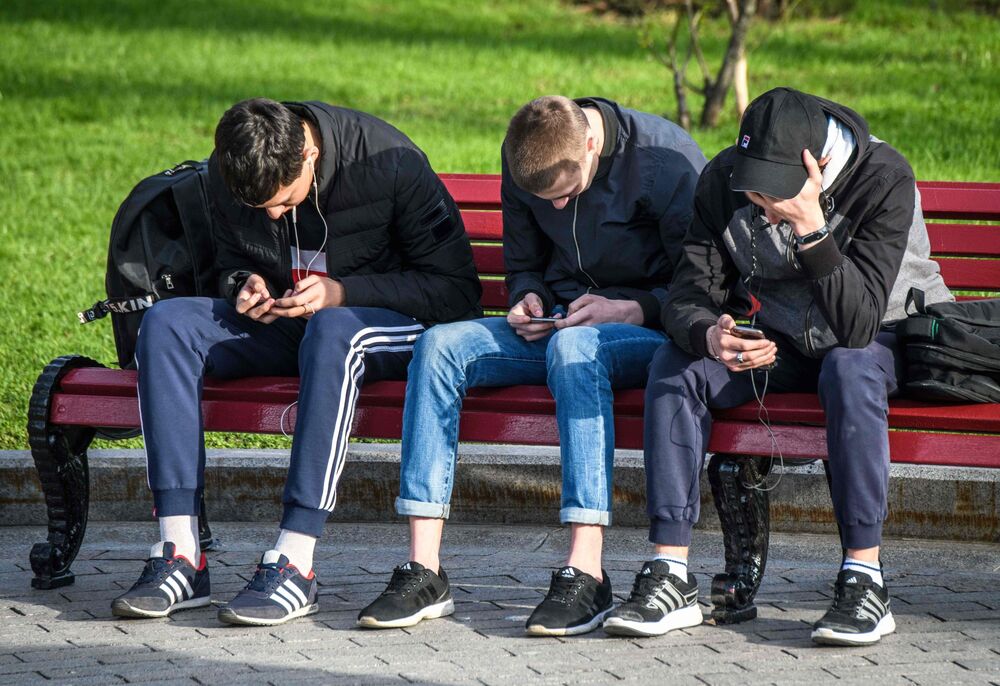 CIVIL RIGHTS FOR LDs are part of changes at the U.S. Department of Education that have some observers worried. The administration says the changes are for efficiency, including an effort to weed out "serial complainers." Others see, according to Education Week, "an abdication of the office for civil rights' duties." Read more and decide for yourself whether you should be worried about the civil rights of your gifted/LD young person.

SELF-ADVOCACY is the topic of an upcoming event co-sponsored by the National Center for Learning Disabilities. Organizers say: "During the briefing, a group of distinguished panelists will offer actions that students, parents, community members, educators, and policymakers can take to ensure self-advocacy and self-determination are integrated into personalized learning systems." You may attend in person or watch the event online. Find out more.

AND FINALLY, THIS -- insight (or a reminder) of how children might think, from Trevor Noah's book "Born a Crime." There's a condition kids suffer from… that makes them do things they themselves don't understand. You can tell a child, "Whatever you do, don't draw on the wall. You can draw on this paper. You can draw in this book. You can draw on any surface you want. But do not draw or write or color on the wall. The child will look you dead in the eye and say, "Got it." Ten minutes later the child is drawing on the wall. You start screaming, "Why the hell are you drawing on the wall?!" The child looks at you, and he genuinely has no idea why he drew on the wall. As a kid, I remember that feeling all the time. Every time I got punished, as my mom was whooping my ass, I'd be thinking, "Why did I just do that? I knew not to do that. She told me not to do that."